?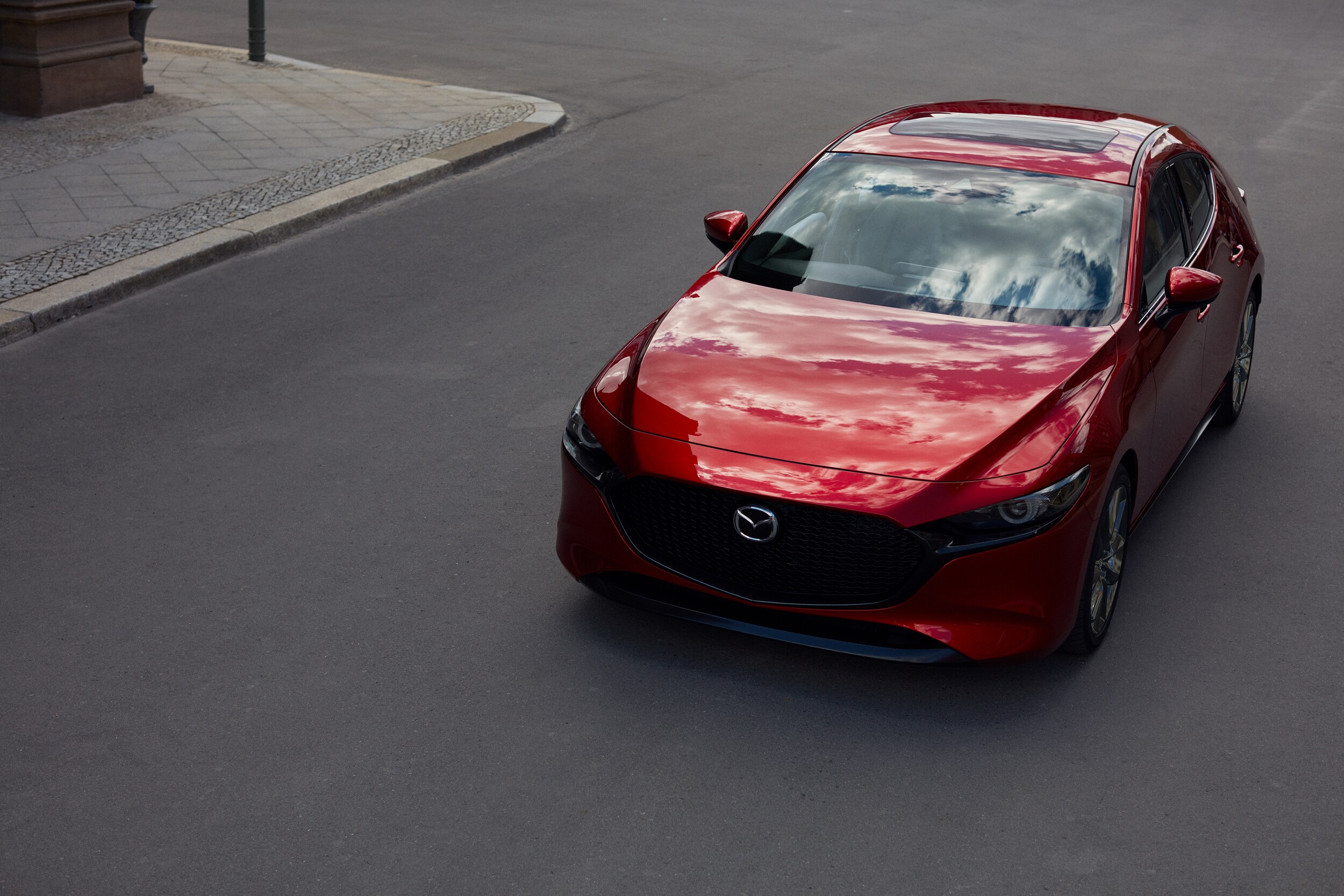 The beautiful new Mazda3 is now available in a variety of trim levels, each with their own set of updated technology and safety features to fit with your lifestyle. What's most exciting for Medina, OH drivers? Customize your favorite by choosing between the sedan for a more compact vehicle, or the hatchback for increased cargo space. Decide on your favorite at your local Mazda of Wooster dealership.
Distinguishing the Hatchback from the Sedan
For Ashland drivers, it's important to choose the car that will work best for their busy day-to-day lives. In Ohio, weather can be unpredictable, so rest assured that there are options to make the Mazda3 the perfect car for your terrain.
The Mazda3 hatchback comes in three different trim levels. From the standard version, you can choose to have an automatic or manual transmission, as well as a four-wheel-drive or all-wheel-drive Drivetrain.
The Mazda3 sedan comes in four trim levels and also offers four-wheel or all-wheel drive. The sedan-exclusive Select trim boosts the exterior style from the standard model, utilizing extra storage space, unique finishes on body accessories and automatic climate control—perfect for the fashionable Ohio driver.
The Mazda3 Preferred Package
Offered in both the sedan and the hatchback, this package boasts a fantastic audio experience with a full set of 12 speakers throughout the cabin. Radar Cruise Control keeps you moving safely on the road without fear that sudden traffic will endanger you or your passengers.
The Mazda3 Premium Package
Outfitting your new sedan or hatchback with this package will move your vehicle to the next level with a panoramic moonroof and a windshield protected information display. Impress your passengers with this visually zippy version of the beautiful new Mazda3.
Take Your Dream Car for a Spin in Wooster
Find out where we're located and join us at your local Mazda of Wooster. Our customer-oriented, Mazda experts are excited to help you meet the car of your dreams. If you've already decided you'd like to get behind the wheel of the Mazda3 for good, start by filling out our easy online financing application. We can't wait for Massillon drivers to meet their new Mazda!